I had PDFCreator installed in my Vista computer, when it stopped working I uninstalled and tried to reinstalled but it gave an error message as given in the link below.

I tried the following to resolve the issue but could not.
1. Logged into true admin user.
2. Disabled all the security applications.
3. Uninstalled using Revo uninstaller and deleted all the pdf creator files and folder.
4. Reinstalled it but while installing the error came again and was not able to print as pdf from any application.
5. In C>Program Files>PDFCreator> the PDFCreator.exe file does not give the option to add as admin.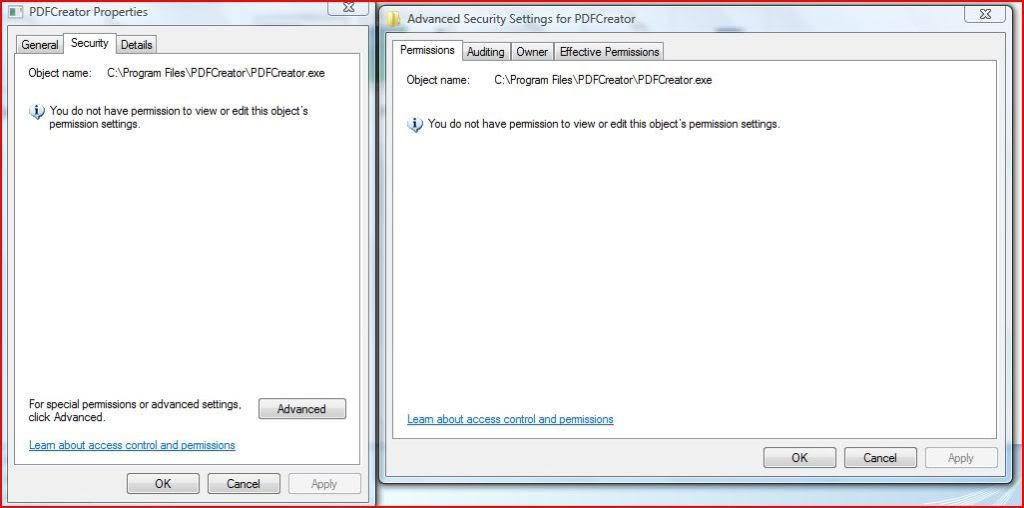 The access issue is only with this application.
Does any one know how to resolve this issue?