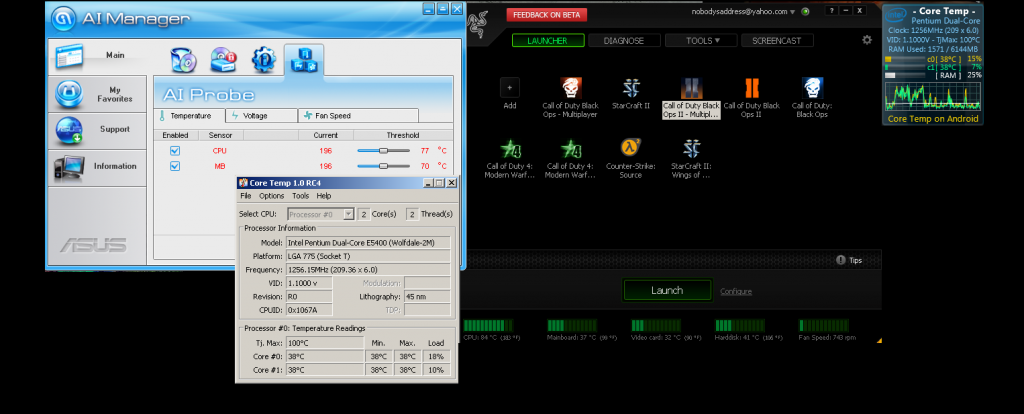 I have three sources that are reporting temperatures; ASUS's AI utility, CoreTemp, and Razer Game Booster. Attached is a screenshot of all the readings. CoreTemp is telling me they are in normal temperature ranges. The other two are telling me they are operating at over 80 degrees C (and it's freaking me out). Help?
Note: there is seemingly no drop in performance, and no crashes. I want to point out however earlier today I tried using SetFSB to overclock my CPU (since BIOS is locked and won't let me), and when I tried setting it, my machine crashed instantly.
Also, I did configure a new power supply and GPU yesterday, but did not have any zip ties to secure them, so I tried storing them in a safe place.